San Francisco Tour 2017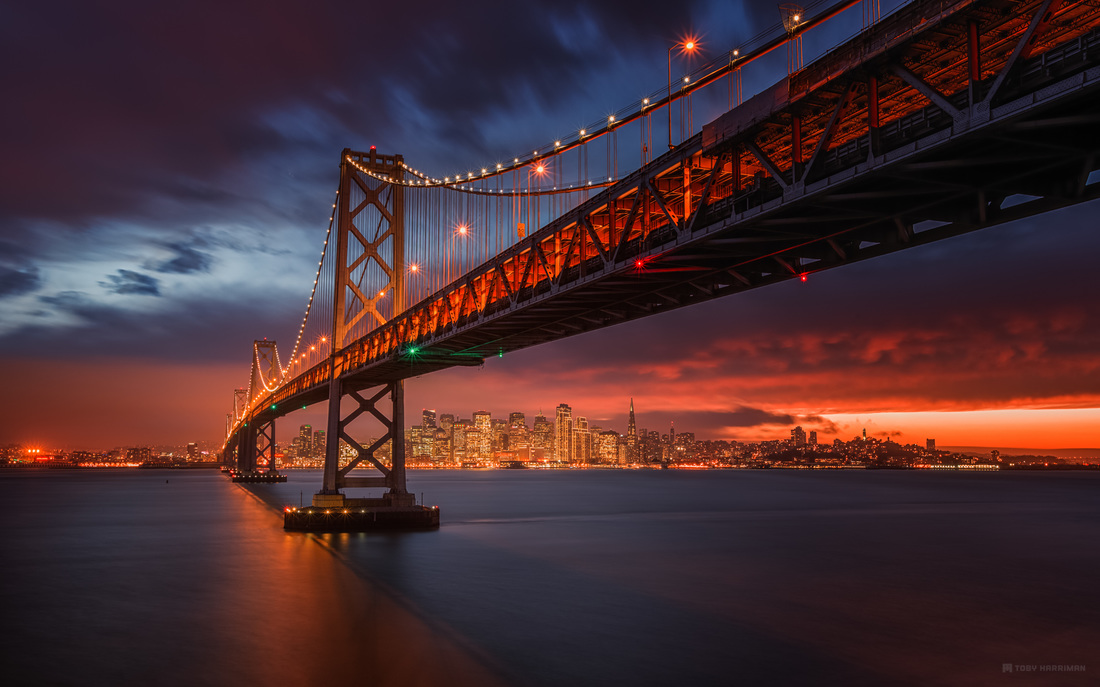 The Mission Viejo High School's Choral Music Program is a hard-working and successful organization that brings pride to the community. Recognizing the strong work ethics and high level of talent our kids have to offer, Worldstrides Heritage Performance Programs has once again invited the Mission Viejo High School Choral Music Program to participate in their nationwide choral music competitions in San Francisco, California! Exposing them to superb music programs in a competitive competition, while exploring one of the top destinations in northern California, will further provide a unique experience to grow both musically and expand the comradely within our MVHS Choral community making the San Francisco 2017 trip one that cannot be missed!
​
Along with the amazing musical opportunity that the tour will provide, our students will have the chance to visit such iconic attractions such as the Golden Gate Bridge, Alcatraz Island, The Walt Disney Museum, Palace of Fine Arts, Chinatown, Fisherman's Wharf, Paramount's Great America and, of course, the famous Trolley's connecting the streets of San Francisco.
Trip details, including cost and pay schedule,
CLICK HERE
as well as attend the trip meeting on Tuesday, September 13th at 6PM.
Trip Fundraising
In addition to the final year of our Verizon Wireless Amphitheater partnership through the MVHS Instrumental department, we have other opportunities for our students to raise funds for our trip to San Francisco.
Choir Business Advertising Sponsorship
The MVHS choir program is always on the lookout for local businesses willing to support the arts. Each year, we have several key contributors who support our program with concert programs, food donations and cash contributions which is vital to our thriving choral program. We know that most businesses are attracted to us by our students and because of this, we use our sponsors as not only a way to help sustain the success of our program but also as an individual fundraiser. 50% of the add (which entails advertising in our concert programs as well as our choir website) goes directly to the student that intern is applied to their trip contributions. For more information,
CLICK HERE
or visit our
"SPONSORS"
Tab.
Family & Friends Donation Letter
Every year, family & friends say they wish they could contribute towards a once in a lifetime experience for our students but don't exactly know how to go about doing so. With the support of our request letters, now they can not only contribute towards a students trip account, but the donation can also be mailed directly to the school ensuring the contribution goes where it was intended to. The donations are tax deductible so if your family is looking for a good birthday or Christmas gift, here is an ideal opportunity. For a WORD document template that can be customized for you to send out,
CLICK HERE
or visit our
"CALENDAR"
Tab
Sweethearts Dinner
Every February, our students get everyone in the Valentines mood by performing singing valentines and put on our cabaret type dinner as a last ditch opportunity to fund raise for our trip. The night consists of solo and small group performances as well as a dinner served by our program and games making it a wonderful night out. Since each ticket for the event is sold individually by our students, 50% of all ticket proceeds go directly to the student selling. More details to come early 2017.
NOTE: Although these are currently the only active fundraisers on the books, we're always looking for opportunities to provide our students so they can raise funds for our trip. should you have any suggestions or ideas, please email missionviejochoir@gmail.com.
---
Verizon Wireless AMPHITHEATER Fundraiser
We're pleased to announce the opportunity for individual fundraising this year again at Verizon Wireless Amphitheater!! in conjunction with the MVHS Instrumental Music Boosters, we'll be participating in the MVHS IMBA Concessions Booths serving food and beverages to all the concert goers in this, the final season at the Verizon Wireless Amphitheater. Our group staffs a minimum of THREE concessions booths at the Verizon Wireless Amphitheater.

Here's how it works: At each concert, we need a minimum of 45 parents. The money we earn from the concerts is applied directly to your student's donation account. So how much can you earn? Many of our parents have been able to earn enough to cover all of their student's trip contributions to this year to Seattle, WA and had enough leftover funds that will ultimatly roll over for future trips to San Fransisco (2017) & Boston (2018)!!!! You do not have to work every concert, but the more you WORK the more you EARN. In the past, each individual worked have earned between $45 - $65 per concert that goes directly to their student, with all-day concerts earning even more.

THIS YEAR, THERE WILL BE MORE THAN 50 CONCERTS!!

To be a part of this exciting fundraising opportunity, you MUST attend the MANDATORY LEGENDS CONCESSION training. It will be a two-session training, with customer service and alcohol compliance. New parents will need to attend BOTH SESSIONS. for details on the next training session, please contact Lori Wildrick at mvhsimbapres@gmail.com as well as Sarah Norris at missionviejochoir@gmail.com.

​NOTE: Be SURE to SIGN IN for EACH session on the MVHSIMBA sheet. You will also mark MVHSIMBA on your training tests.

Interested in joining us? Have questions? Please contact & RSVP: Lori Wildrick at mvhsimbapres@gmail.com as well as Sarah Norris at missionviejochoir@gmail.com
---
Mission Viejo HS Choir Program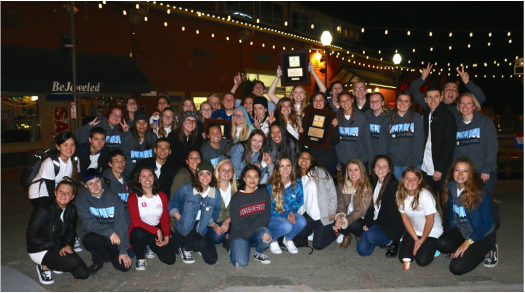 Welcome to the Mission Viejo High School Choral Music website! Here you will find up to date information about the Choral Music program at MVHS, including dates for upcoming concerts and events, fundraisers, contact and faculty information, photos and program sponsorship details.

The Choral Music program at Mission Viejo High School is growing quickly. The program includes a large Concert Choir, which is an entry-level choir that does not require auditions, our Diablo Chorus comprised of beginning female singers which also doesn't require any auditions, The Treble Choir, an auditioned all women's choir and the Chamber Singers, a select mixed gendered auditioned choir which regularly performs within the local community. In addition to these registered choirs that are apart of the daily curriculum at MVHS, we form a tour choir that is open to anyone apart of the choral program, called the Diablo Singers which regularly tour and compete all over the United States.

The choral music at Mission Viejo High School would not be possible without the unconditional support of the parents. We invite you to give the gift of service to our program, as there are many ways in which you can support the student singers at Mission Viejo High.

The MVHS Choral Music program is under the direction of Sarah Norris since 2013 and in a short time, has reestablished itself as one of the premier choral music programs in south Orange County by taking top honors at choral music competitions both locally and out of state. The MVHS program, now well over 100 students, has continued its music reach both in the community and outside the state of California most recently being hand selected to perform on the stage at Carnegie Hall in New York City for the school year 2014-2015 as well as taking home Gold in all 3 choral music categories in the Heritage Festival held in Seattle, Washington for 2016.

Thank you for your continued interest in Choral Music at Mission Viejo High School. Please visit our calendar section to see our upcoming events & we look forward to seeing you in the near future!
---