TRI-M MUSIC HONOR SOCIETY

The Mission Viejo High School Music Programs are proud to sponsor of our
Tri-M Music Honor Society, Chapter #6933,
on campus since 2014.
The
Tri-M Music Honor Society
is an international music honor society through
NAfME (National Association for Music Education)
designated for high school students. It is designed to recognize students for their academic and musical achievements, reward them for their accomplishments and service activities, and to inspire other students to excel at music and leadership. Through more than 5,500 chartered chapters, Tri-M has helped thousands of young people provide years of service through music in schools throughout the world. Tri-M is a program of the National Association for Music Education. To Learn more about, we have created an into POWERPOINT PRESENTATION... please click the above Icon.
To be eligible for the MVHS Chapter, you must meet the following criteria:
· You must have been a member of the Vocal Music Program or Instrumental Music Program for at least one (1) semester
· You must have a minimum cumulative GPA of 3.0 and a minimum cumulative Music GPA of 3.5
· You must be currently participating in the Vocal or Instrumental Music Program
· You must have fill out a Tri-M application and submit it back to Mrs. Norris.
· You must have a Teacher (preferably someone outside the Performing Arts) complete the Teacher Recommendation Form
Applications will be accepted towards the end of each school year based on the published due date at them time. Incomplete applications will not be considered for acceptance. At the end of the school year, all current Tri-M members must submit the necessary documents confirming their continued efforts in meeting the Tri-M criteria. Any current member who falls below the minimum requirements will have their membership revoked until such a time that they qualify again and reapply.
Being apart of the MVHS Chapter will mean that each member will meet once a month during the designated meeting time, partake in a designated amount of community volunteer hours specifically designated in music both on and off campus & regularly attend events that will benefit and grow their knowledge of music.
Since this is a Nationally Recognized Music Society and not a club, members can only be nominated by a Teacher and bust meet the criteria set forth by the MVHS Chapter. With being apart of the Tri-M program, you will receive national recognition that can not only be used on your transcripts and college applications, but you will also be recognized at graduation with the official Tri-M Graduation Cords signifying your membership in this prestigious society.
Please contact Mrs. Norris at
norriss@svusd.org
or
missionviejochoir@gmail.com
for more information
---
---
Upcoming Events 2017-2018
Monthly Meetings will be held every 2nd and 4th Wednesday of the month unless pre-scheduled differently

NOTE: The Tri-M Annual contribution will be due at the first meeting of the 2017-2018 school year.
---
Tri-M Student Council 2017-2018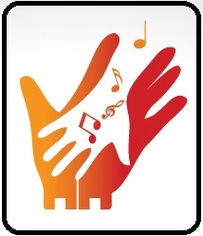 President - Annebelle Olminkhof

Vice President - Cynthia Shimada

Secretary - Shelby Laitipaya

Treasurer - Cynthia Shimada & Shelby Laitipaya

Historian - Abby Ross
---
---
Additional Resources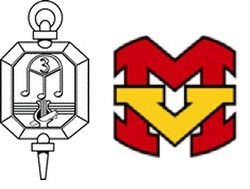 ---
---